The 2012 vintage is remembered as a mixed bag, with growing conditions in all the great regions generally described as 'hit and miss'. This led to a year that was referred to by producers as 'a winemaker's vintage' in which diligent work in the winery was required in order to coax greatness from even the best fruit.
However, putting winemaking itself aside, 2012 was a huge year for the wine industry, with many changes and controversies arising as the months passed – some glorious, some calamitous, and many in between! Chelsea Vintners' Private Client Specialist Courtney Tate has taken a journey down memory lane and chosen her favourite recollections of the most notable wine events of 2012.
RUDY KURNIAWAN ARRESTED!
Undoubtedly the most prolific and famous wine fraudster of recent times, Rudy Kurniawan spent years creating counterfeit wines so convincing that much of the world of wine was fooled. However, in March 2012, Kurniawan's empire finally came crashing down as the FBI raided his home and discovered an entire laboratory full of counterfeiting materials.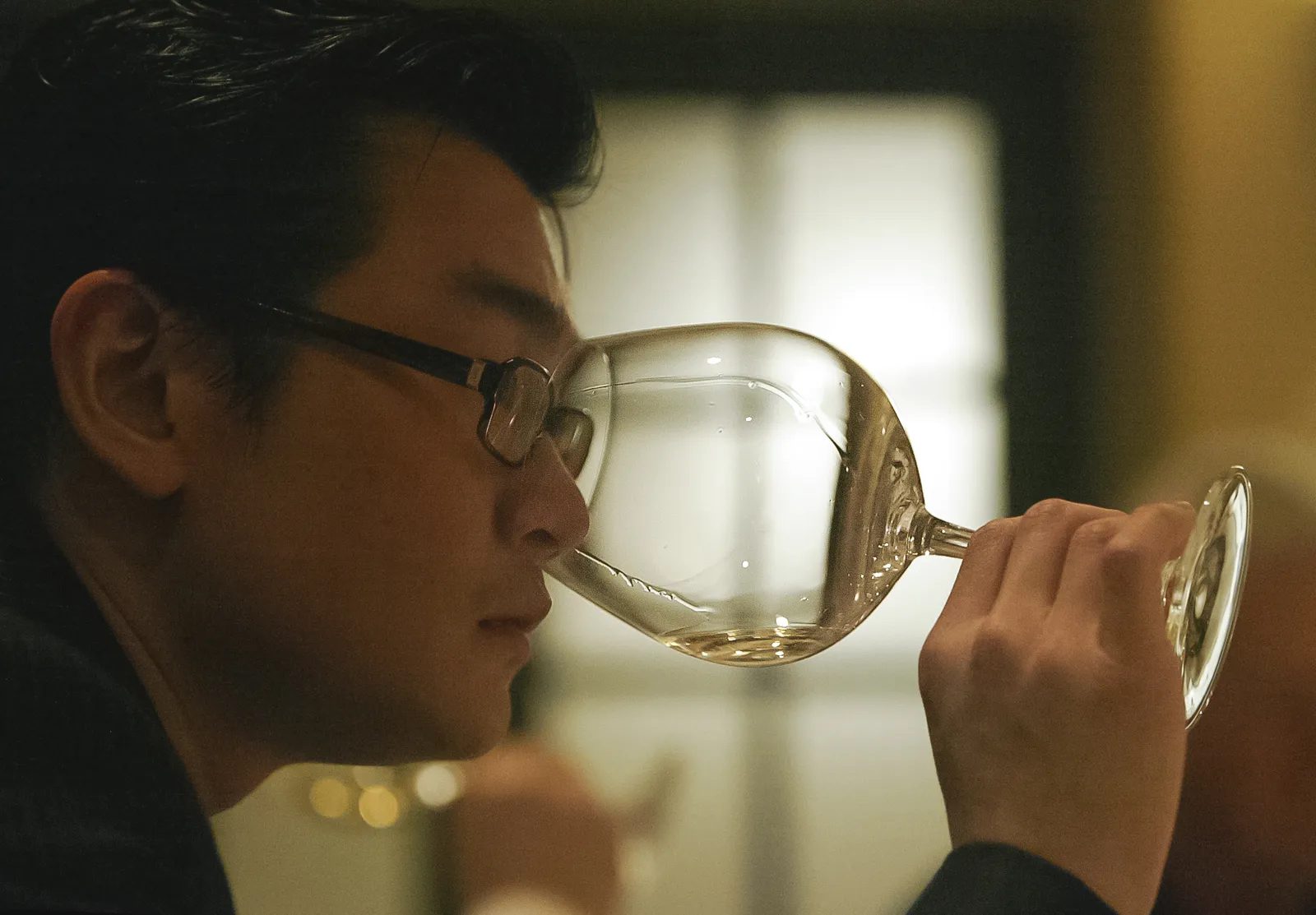 Rudy had been well known in wine circles for his avid buying and selling of the world's finest wines; he had even been given the nickname 'Dr. Conti' by some for his great love for the wines of Domaine de la Romanée-Conti. He traded wine on a massive scale, with an apparent ability to sniff out incredibly rare and unusual vintages from the most sought-after producers on earth.
Despite his reputation and popularity, whispers began to follow him with the high-profile removal of several lots of fine wine which Kurniawan had sent to auction. In 2007, several bottles of 1982 Le Pin advertised through Christie's were confirmed as fake by the winery; later that same year, a previous sale of eight magnums of 1947 Château Lafleur was confirmed as a fake on the basis that only five magnums of this wine were ever produced. In May 2008, over twenty bottles of Domaine Ponsot were removed from auction – they included Clos St Denis vintages from various years between 1945 and 1971, leading a puzzled Laurent Ponsot to clarify that the domaine's first ever Clos St Denis vintage was not made until 1982.
However, despite these incidents and more, questions still surrounded Rudy as to whether he was a counterfeiting master or simply extremely unlucky to have been fooled by fakes himself, a valid question for a buyer so prolific. Although he was sued by famous collector William 'Bill' Koch in 2009 for selling fakes to Bill and others, it was not until 2012 that Rudy was finally apprehended. In his home, the FBI discovered an incredible volume of paraphernalia including a cork inserter, hundreds of new and used corks and foil capsules, rubber stamps for vintage dates ranging from Château Latour 1899 to Screaming Eagle 1992, and thousands of counterfeit labels for wines dating as far back as the 1899 vintage. There was even a recent Californian Pinot Noir vintage that Kurniawan had marked as '40's/50's DRC' in a clear reference to Domaine de la Romanée-Conti.
Rudy was indicted on numerous counts of wire fraud and mail fraud, and his high- profile New York trial featured witnesses including Aubert de Villaine of DRC and Laurent Ponsot. He was found guilty on 18th December 2013 and sentenced to 10 years in prison, making him the first person in the USA to be jailed for counterfeiting wine. So notorious is Rudy's story that he became the focus of 'Sour Grapes', a 2016 Netflix documentary, in addition to the many articles and features written on him. Owning a Rudy Kurniawan counterfeit or two has even evolved into something of a status symbol amongst collectors!
In December 2020, the wine community was once more abuzz as Kurniawan was finally released – he was deported back to his home country of Indonesia shortly after and his whereabouts are subject to much gossip but ultimately remain unknown.
CHARLES LACHAUX TAKES THE HELM AT ARNOUX-LACHAUX
2012 saw the release of the first Arnoux- Lachaux vintage overseen by Charles Lachaux.
Charles is the sixth generation of his family to make wine at their estate in Vosne-Romanée, where their vineyard holdings incoporate land across four Grands Crus sites including Clos de Vougeot and Romanée St-Vivant.
Influenced by other legendary Burgundians such as Jean-Yves Bizot and his neighbour Lalou Bize-Leroy, Charles has brought a new energy and dynamism to his family estate that has led to both reputation and pricing increasing tenfold over the last decade, making 2012 very much the beginning of a glorious new era for Arnoux-Lachaux.
THE MACALLAN SETS A NEW RECORD
July 2012 saw legendary whisky distillery The Macallan hit the record books as the Guinness World Records officially awarded them the accolade of 'most expensive whisky ever sold at auction'. The bottle in question was The Macallan's 64-Year-Old in Lalique, Cire Perdue, which sold for an incredible $460,000 (£291,125). This was the oldest and rarest whisky ever bottled by the distillery, presented in a unique crystal Lalique decanter which had visited 12 cities on a fundraising 'tour du monde' before the final auction at Sotheby's New York. All proceeds were donated to Charity: Water, an organisation which provides access to safe drinking water in developing nations, and ultimately enabled the charity to provide access to water to over 30,000 people.
Since this news, The Macallan has gone on to break its own record several times over; in October 2019, The Macallan Fine & Rare 60-Year-Old 1926 achieved a cool $1.9 million, demolishing the previous $1.5 million record set by the same whisky at a Christies auction in November 2018.
THE LOSS OF LEGENDS
Amidst the many events, dramas and achievements of 2012, wine lovers around the world also mourned the passing of two legendary winemakers. The first, Aldo Conterno, was one of the earliest and greatest winemaking pioneers in Barolo, eschewing tradition to focus on expressive, terroir-driven wine in his own inimitable style from his three great single vineyard plots. Aldo was a living legend of Piedmont and played no small part in making the region the powerhouse of fine wine that it is today, whilst elevating his own wines to become some of the most revered and sought-after Barolos in the world. He passed away in late May 2012 and is much missed, although his legacy is in safe hands with his sons Franco, Stefano and Giacomo.
Elsewhere in northern Italy, the Valpolicella region saw the passing of Giuseppe 'Bepi' Quintarelli (pictured above), the man who revolutionised the production of ultra-fine Valpolicella, Recioto and Amarone wines through a time where much of Italy was focused on high volume, mass market winemaking. A meticulous eye and uncompromising attention to detail characterised Bepi's approach to winemaking throughout his life from taking charge in the 1950s to his death in January 2012 at the great age of 84. He is survived by his daughter Fiorenza, who ably cares for her family estate with the help of her husband and children.
Whilst the passing of two such influential winemakers within such a short space of time cast a tragic pall across the wine world in 2012, the influence that these two godfathers have had on winemaking and fine wine across the globe is a legacy that is sure to live on for many years to come.
MEANWHILE, IN FRANCE…
2012 saw a very busy year for French wine, with events and developments across the country from Champagne to Bordeaux and everywhere in between. With so much going on, it is impossible to cover everything noteworthy, so Courtney has summarised just a few of her personal highlights.
A flurry of controversy surrounded Moët Hennessy as the eponymous Champagne's Krug brand manager Romain Brunot received a 15-month prison sentence and a £25,000 fine for embezzling no less than £75,000 of stock from his employers over a period of approximately four years. His haul included several hundred bottles each of Champagne Krug and Belvedere vodka, which Brunot gradually siphoned off from sample shipments and events at prestigious locations such as the Dorchester and stored in a cellar in East London. He even went so far as to create fake purchase orders to divert wines to his 'personal' collection, in a project which the judge described as 'calculated and organised theft'.
2012 saw a notable shift in global attitudes towards climate change as the effects of a warming planet became more obvious than ever before. In response to this, 2012 was the first vintage that Louis Roederer's flagship Cristal was made entirely from biodynamic grapes, grown with no artificial chemicals or additions and the greatest of care taken to preserve the vineyard environment. Cristal joined many other famous French names such as Domaine de la Romanée-Conti and Château Pontet-Canet in adopting biodynamic methods, marking a huge turning point in the viticulture of arguably Champagne's greatest prestige cuvée.
The legendary en primeur campaign in Bordeaux fell rather flat in 2012, with the release of a 'just very good' 2011 vintage failing to justify their heady price points to many buyers. With world markets under pressure and en primeur having reached record breaking prices in 2010, most felt that the punchy pricing was hard to justify. Lafite and Cos-d'Estournel were two of the first to release their pricing in April 2012; Lafite came in at €350 ex-cellar (a 30% reduction from 2010) followed by Cos with a €108 proposition which represented a 50% slash on the previous year. Price cuts across the region varied from 20% to 50% but found a subdued response from the market, with the 2011 vintage still coming out far more costly than many older vintages closer to their peak drinking windows. In a final blow to the campaign, Château Latour announced that in 2013 it would sit the event out entirely and has not sold wine en primeur since.
Change was afoot in Burgundy as French businessman Olivier Halley purchased not one, but two great domaines in the region. 2012 saw Halley (the principal shareholder in Carrefour, the world's second largest retailer) acquire Château de Meursault and Château de Marsannay, reflecting his deep love for the wines of the region. The Château de Meursault is one of the largest estates in Burgundy with vineyard holdings across 35 separate appellations, and both estates have benefitted hugely since from generous investment which has allowed them to realise a revolution in style and quality across their entire portfolios.
Embark on a journey through the sublime world of fine wine and rare spirits with the Chelsea Vintners team. Explore our favourite stories, discover our dream wines and spirits, and gather inspiration for your own collection.